I, Claudia Granger a psychic, medium and soul empath (ULC minister) have the gift of seeing between the worlds since childhood. I have had an active training in telepathy, guided meditations. Since I was 17 years old, I was traveling in the spiritual body. My studies in theology couldn't answer all my questions regarding the prime creator, the source of all light and being, god. Therefore, I learned to trust my spiritual guides.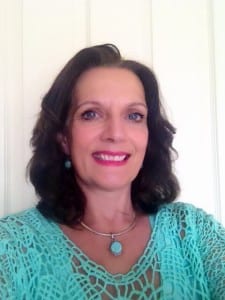 My mission is to empower you to believe in yourself genuinely. Often you don't see the light and look at yourself to be small. Synergetic therapist and Reiki master assist me to channel children's stories and become a Reincarnation, Synergetic therapist and a Reiki master. I can see the colors of the electromagnetic field (the aura) of human beings, animals and trees.
Through my practices over the years, I learned to perform spiritual healing with color, sound, and visualization. Various connections with mystics and the spiritual world taught me how to heal with stones and symbols. I respect the Prime Creator, who I believe is alive in everything. I have learned to communicate with everything that exists and teach people to revitalize this connection consciously in my metaphysical school - "School of Wholeness Navigation" and through my readings.
I believe, "Illness can be identified through dis-harmonies in the energy body." I often give intuitive advice to others about spiritual healing helps you lead to your creative potential by describing individuals, vibrant colors of life. By seeing and explaining the roots of dis-harmonies, I support you in major shifts and through difficult situations in your life. A change of attitude is the consequence, and a "glass becomes half full instead of half empty."
During healing or reading sessions, I contact your spiritual guides and, sometimes, if allowed by the prime creator, I can see the status and circumstances in which your beloved deceased people now exist.
I was called to move from Germany to Arizona in May 1999, to be of service to a broader audience. In my readings, I aim to help you to be independent of 'second-hand' advice by teaching you how to use your intuition and how to balance life energy through simple visualization or meditation techniques.
My favorite quote from one of my guides is: "You are born a diamond." In the beginning, the diamond is rough, shimmering, but not faceted. Life brings forward the abrasive actions to polish the diamond. In the end, you sparkle with multi-faceted brilliance "You are soul, having a human experience."
I have the Integrity to provide the best method to heal anybody. Hence, my clients refer me to their friends, family, colleagues, and workers without necessarily having met me in person. They are aware that they can trust me because I work directly with the creator and help to bring light into the darkness of any situation.
If you wish to find the light in your life, contact me.